Recommended Use of Herbal Fiberblend
Hallelujah Acres
Herbal Fiberblend is a professional formulation of the above-named herbs in a convenient, easy-to-use powder that is readily assimilated by the body, Herbal Fiberblend is an exclusive formula, available only through American Image Marketing distributors. It is recommended to begin by taking I teaspoon of Herbal Fiberblend twice a day. Increase the amount gradually over the next one to two weeks until you have reached the recommended serving according to your body ,weight, which is: Up to 150 lbs. -1 tablespoon; 150 to 200 lbs. - 1 ll2 tablespoons; over 200 lbs. - 2 tablespoons. Children may begin with a half teaspoon of Herbal Fiberblend a day, and gradually increase up to one teaspoon.
Add Herbal Fiberblend to 6 - 8 ounces of juice or distilled water. Blend, stir or shake vigorously and drink immediately. Because of the high fiber content of Herbal Fiberblend, it is recommended to drink eight glasses of distilled-water per day as part of thus program. You may regulate the amount of Herbal Fiberblend you take depending on your metabolism and daily eliminations. If you are having more than three eliminations per day, you may want to reduce the amount per serving or cut back to one serving per day. If weight loss is desired, Herbal Fiberblend may be taken 15 to 20 minutes before a meal to reduce appetite. Fiber is low in calories, but provides a feeling of satiety (fullness).
Herbal Fiberblend and BarleyLife are an excellent combination of nutritional products that can make a good diet even better. Unlike most other products sold as nutritional supplements, Herbal Fiberblend and BarleyLife are raw, natural foods that have not been processed in any way that would destroy their nutritional valise. BarleyLife offers the widest spectrum of vitamins, minerals, protein and enzymes in their natural forth of any substance of which we are aware. The primary ingredient in BarleyLife is the spray-dried juice of young barley plants. Because the fiber or pulp has been removed from this barley juice, BarleyLife works in the body similar to freshly-extracted vegetable juice in that its nutrients can get into the blood stream and be absorbed at the cellular level within minutes, without the time-consuming and energy-depleting process of digestion, Nutrients must be in their natural form if they are to be beneficial to the body, and the most efficient way to assimilate nutrition is without fiber, in order to reduce the time, energy and deterioration of nutrients required by digestion. But the body does need fiber, and an excellent way of getting that fiber is through eating plenty draw fruits and vegetables, and consuming Herbal Fiberblend on a daily basis. The ideal timing would be to take the Barley Green and/or carrot juice about 30 minutes before a meal, or BarleyLife about 30 minutes before Herbal Fiberblend, which allows the nutrients time to reach the cellular level before the body is called upon to begin digesting fiber.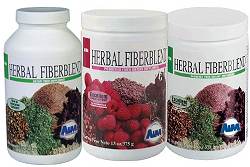 Leave us Your Questions or Comments Online